EOS 2023 Distinguished Teacher Lecture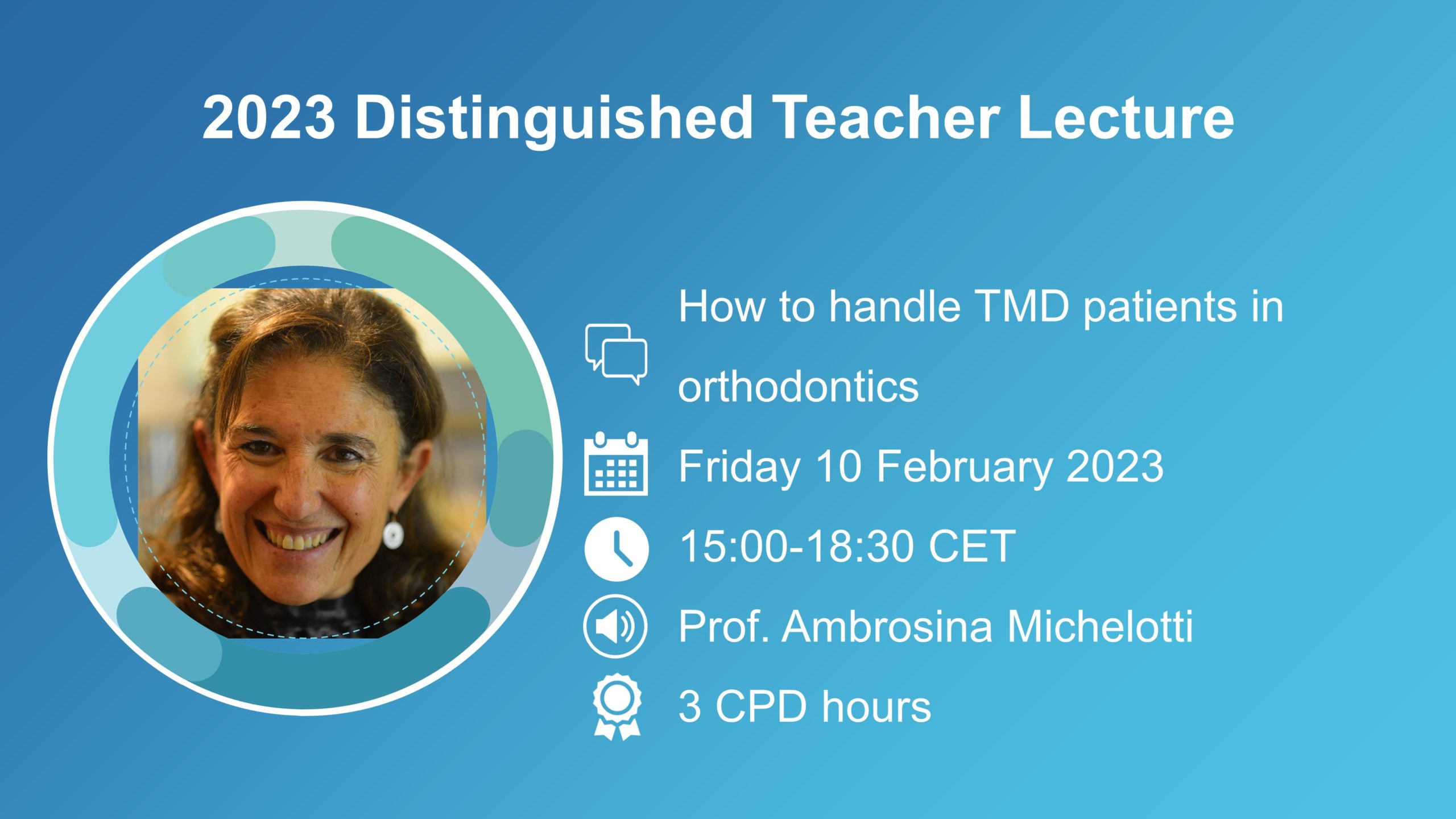 Friday 10 February 2023, 15:00-18:30 CET
the AIM
The aim of this course is to inform the attendees on the state of art of Temporomandibular Disorders (TMD).
LEARNING OUTCOMES
1. Make the TMD diagnosis and differential diagnosis with other orofacial pains
2. Perform clinical examination of patients presenting orofacial pain and/or dysfunction
3. Management of patients with TMD pain and dysfunction
3 CPD Hours
SPEAKERS
Distinguished Teacher: Ambra Michelotti (Italy)
Chairperson: Vincenzo D'Antò (Italy)
REGISTRATION
This course is intended for postgraduate students only.
EOS Postgraduate Members can register for free.
Non-members currently in postgraduate studies can register at the EOS Postgraduate Membership fee of £30.00 incl. VAT.  One year of Membership is included in the registration.
Common interdisciplinary orthodontics: what the practitioner needs to know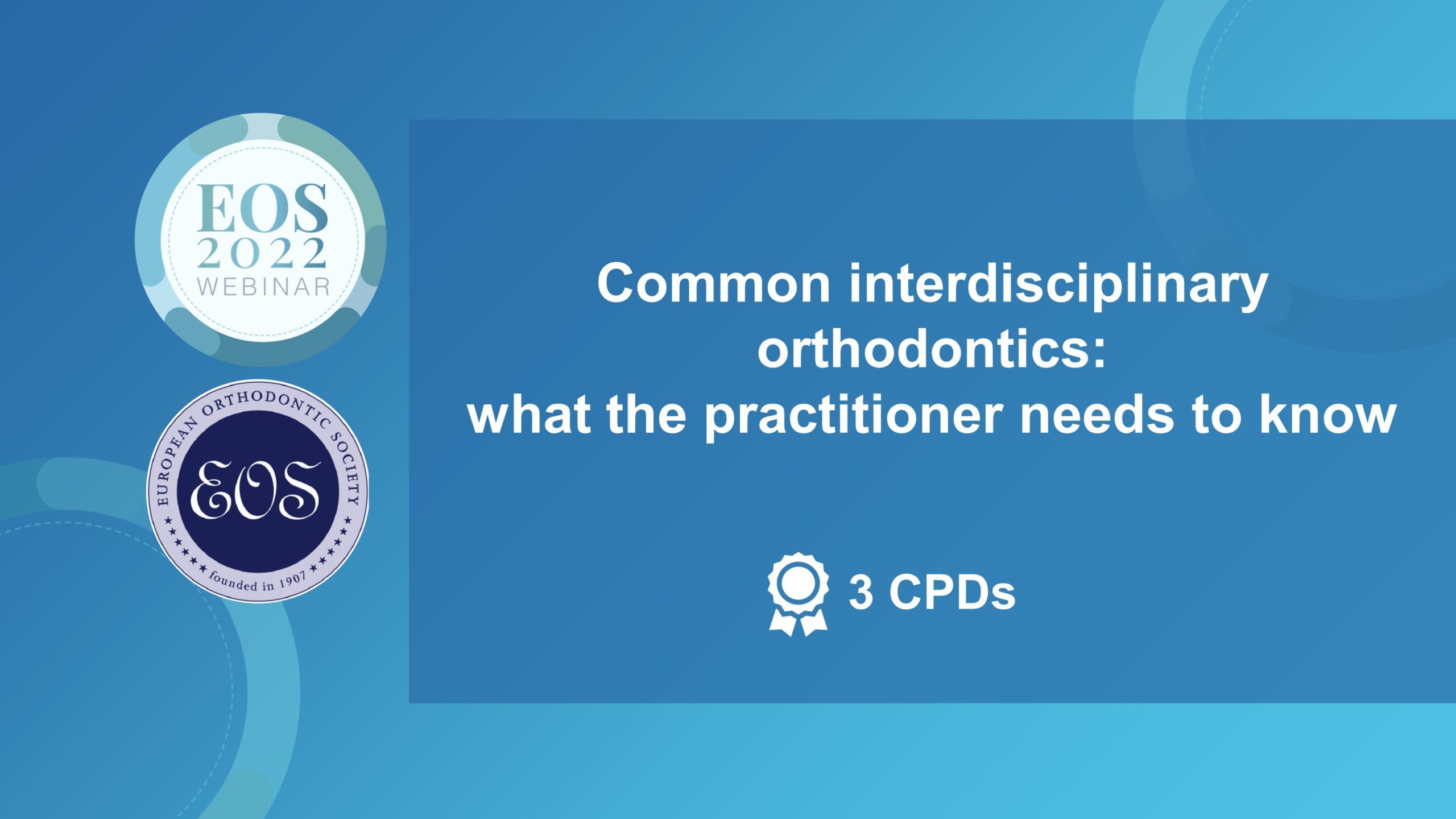 Webinar series
On demand from 7-23 October 2022
Live roundtable discussion on 20 October 2022, 19:00-20:30 CET
Registrations are now closed
CPD Points
3 CPD points 
SPEAKERS
Adrian Becker (Israel)
Simon Camilleri (Malta)
Marco Rosa (Italy)
From the evidence-based literature to the workbench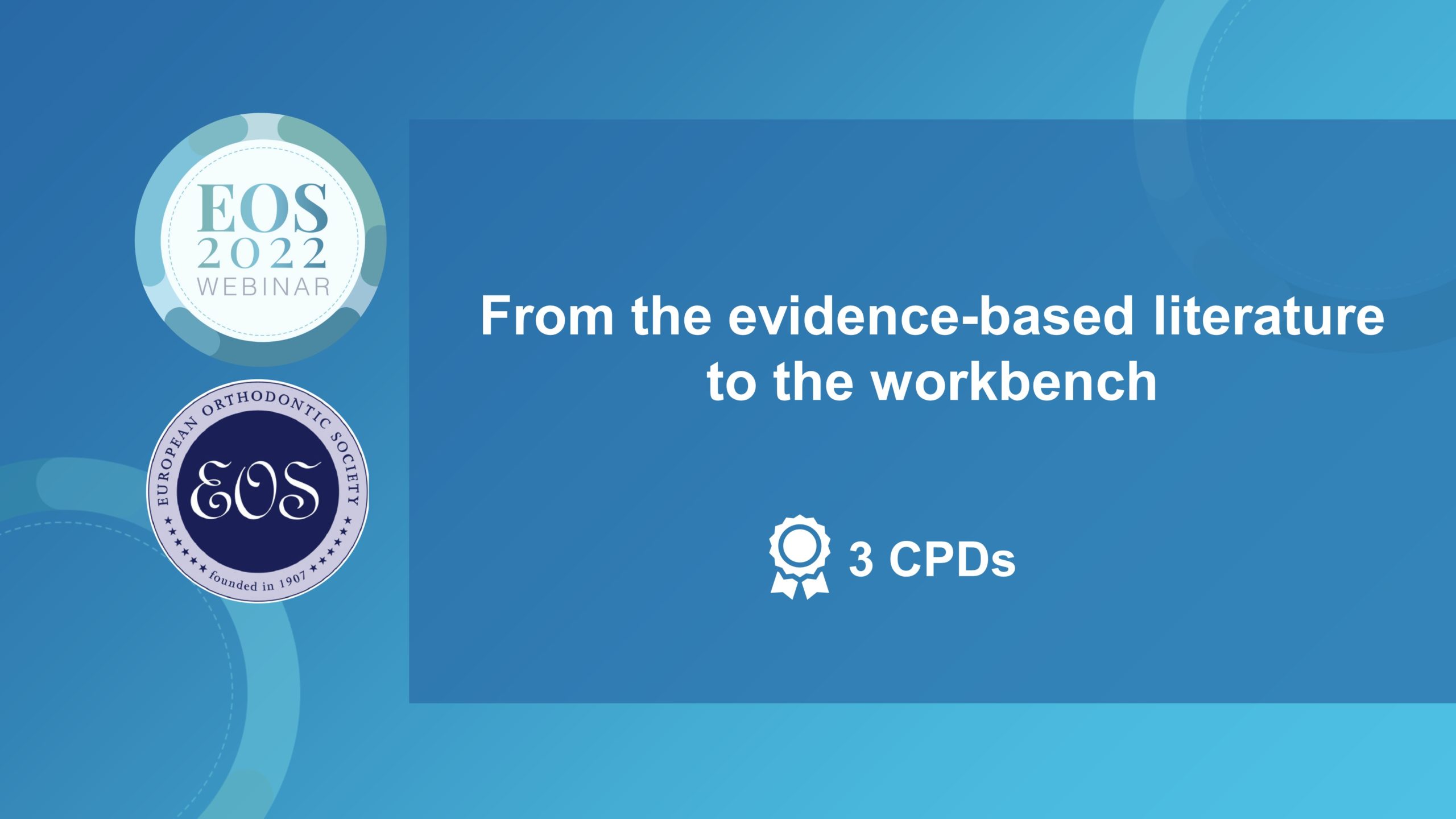 Webinar series
On demand from 11-27 November 2022
Live roundtable discussion on 24 November 2022, 19:00-20:30 CET
CPD Points
3 CPD points 
SPEAKERS
Simon Littlewood (UK)
Dirk Wiechmann (Germany)
Theodore Eliades (Switzerland)
Quarterly Meetings
Find out what events are happening in 2022
Membership
Become a member of the EOS and find out the benefits of membership
Grants & Awards
Find out about our grants & awards